Opciones Vegetarianas en Disney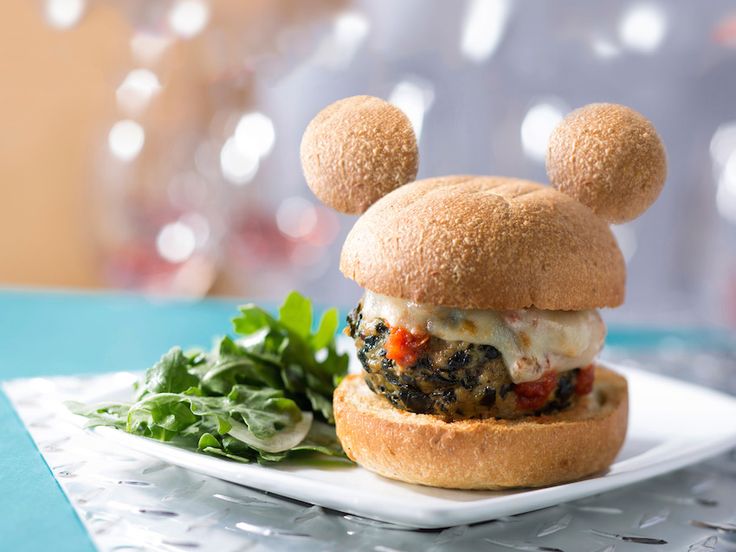 Cuando uno piensa en parque temático piensa en que todo es Fast Food, hamburguesas y alitas de pollo, bueno no es tan asi! En todos los restos y servicios de comidas rápidas hay opciones para quienes no comen canes, hay todo un mundo de opciones para los vegetarianos, aquí les dejo una pequeña lista de opciones para que tengan en cuenta!
Magic Kingdom
Donde?
Restaurant
Opciones Vegetarianas
Main Street, USA
Plaza Ice Cream Parlor
Ice cream, cones, etc.
Main Street, USA
Starbucks
Assorted Pastries and Cakes
Adventureland
Aloha Isle
All flavors of soft serve
Adventureland
Tortuga Tavern (Seasonal)
Vegetable Burrito
Frontierland
Pecos Bill's
Black Bean Burger and toppings bar
Liberty Square
Columbia Harbour House
Lighthouse Sandwich (with hummus and broccoli slaw)

Vegetarian Chili

Fantasyland
Gaston's Tavern
Drinks and pastries
Fantasyland
Be Our Guest
Salad with champagne vinaigrette and quinoa
French Onion Soup
Potato Leek Soup
Fantasyland
Pinocchio's Village Haus
Caprese Flatbread
Tomorrowland
Cosmic Ray's Starlight Café
Vegetable Sandwich
Vegetable Burger
Toppings Bar
EPCOT
Donde?
Restaurant
Opciones Vegetarianas
The Land
Sunshine Seasons
Tamarind Vegan Beef with Jasmine Rice
Oak-Grilled Vegetable Flatbread Sandwich
Various Side items
Innoventions West
Fountain View Starbucks
Fresh Fruits, Assorted Pastries and Cakes
Innoventions East
Electric Umbrella
Vegetarian Flatbread
Veggie Naan Wich
France
Les Halles Boulangerie & Patisserie
Brie aux Pommes
Tartine Provencale
Quiche Florentine
Pissaladiere
 
L'Artisan des Glaces
Ice cream and sorbet
Morocco
Tangierine Cafe
Vegetarian Platter
Falafel Wrap
Germany
Sommerfest
Nudel Gratin
Potato Salad with egg
House-Made Paprika Chips
Japan
Kabuki Cafe
Kakigori
Edamame
Ice Cream (Green Tea, Caramel Ginger)
 
Katsura Grill
Vegetable Roll
American Adventure
Liberty Inn
Freshly Grilled Vegetarian Chick'n Breast (Gardein) with guacamole, chipotle corn salsa, lettuce and tomato
Norway
Kringla Bakeri og Kafe
Various pastries and other sweets
Mexico
La Cantina de San Angel
Guacamole con Totopos
Empanada de Queso
Churritos
Paletas
Disney's Hollywood Studios
Donde?
Restaurant
Opciones Vegetarianas
Area
Restaurant
Vegetarian choices
Sunset Blvd.
Starring Rolls Cafe
Vegetable Sushi
 
Catalina Eddie's
Cheese Pizza (substitute for Caesar dressing)
 
Anaheim Produce
Assorted fresh fruit and veggies
 
Rosie's All-American Cafe
Vegetarian Black Bean Burger (Contains dairy and egg.)
Echo Lake
Backlot Express
Grilled Vegetable Sandwich
Streets of America
Toy Story Pizza Planet
Grilled Vegetable Pizza (substitute for Caesar dressing)
 
Studio Catering Co.
Grilled Vegetable Sandwich
 
Writer's Stop
Assorted cookies and pastries
Assorted coffee drinks
Commissary Lane
ABC Commissary
Couscous Quinoa and Arugula Salad
Animal Kingdom
Donde?
Restaurant
Opciones Vegetarianas
Safari Village
Pizzafari
Vegetable Pizza
Africa
Harambe Fruit Market
Fresh fruit
 
Tamu Tamu Refreshments
Quinoa Salad
Dinoland
Restaurantosaurus
Black Bean Burger and Toppings Bar
Asia
Mr. Kamal's Vegetarian Cart
Falafel Sandwich
Asian Noodle Salad
Hummus with Pita and Vegetables
Samosas
Edamame

Argentina viviendo el American Dream, vivo al lado del raton mas famoso y transmito en vivo mis aventuras. Tech Addict and Disney Freak. Just another influencer
Deja tu comentario...