Epcot International Food & Wine Festival 2016 – Comida en Patagonia, Grecia, Francia
Seguimos de paseo en el Epcot International Food & Wine Festival, trayéndote todas las fotos y la información de la comida, así como además precios y recomendaciones.
Recuerda que puedes ver el resto de nuestros post acerca del festival visitando la etiqueta "Epcot International Food & Wine Festival" del blog.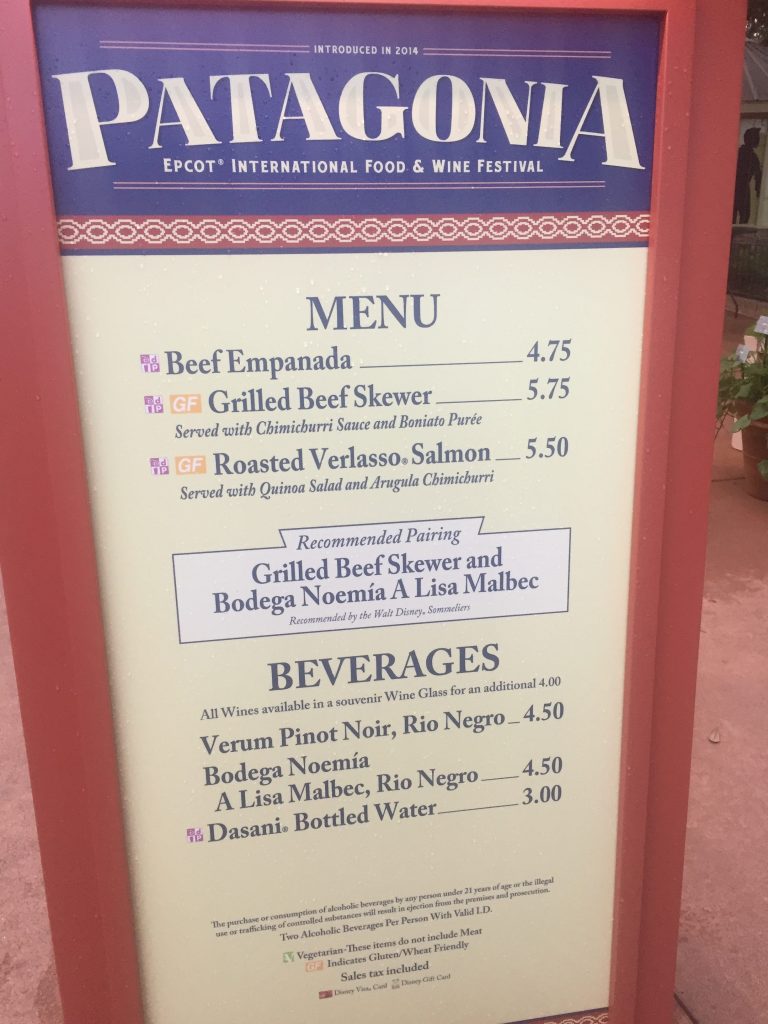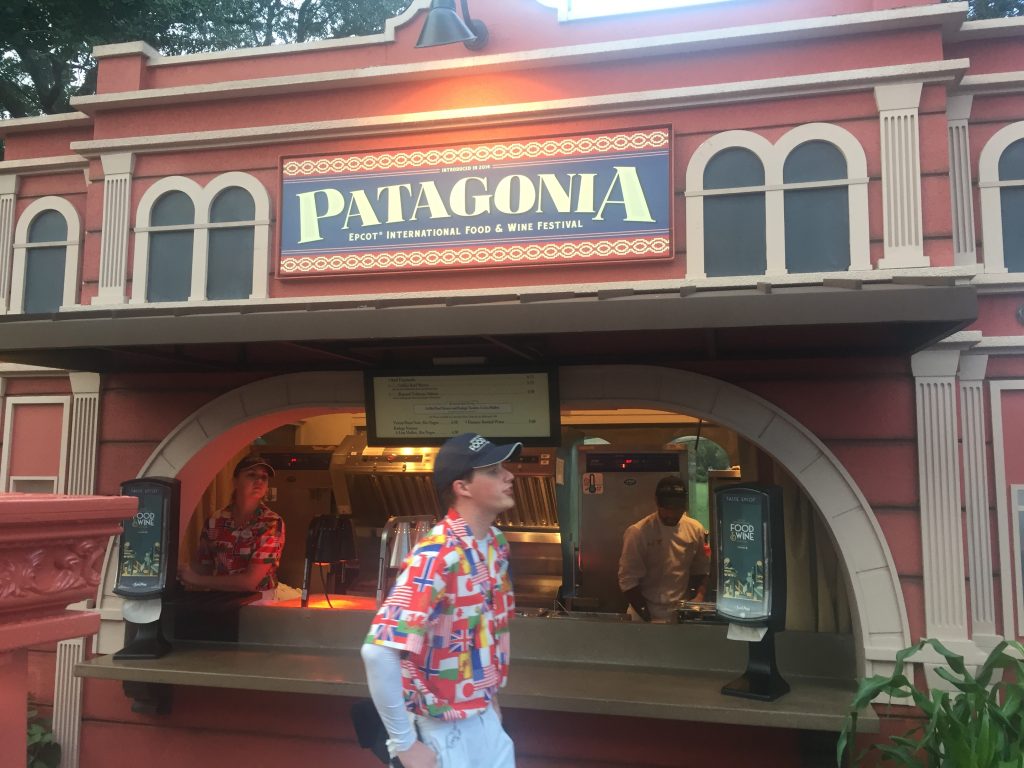 En el puesto de Patagonia, sabores de la región del mismo nombre, que incluye Argentina, Chile, entre otros.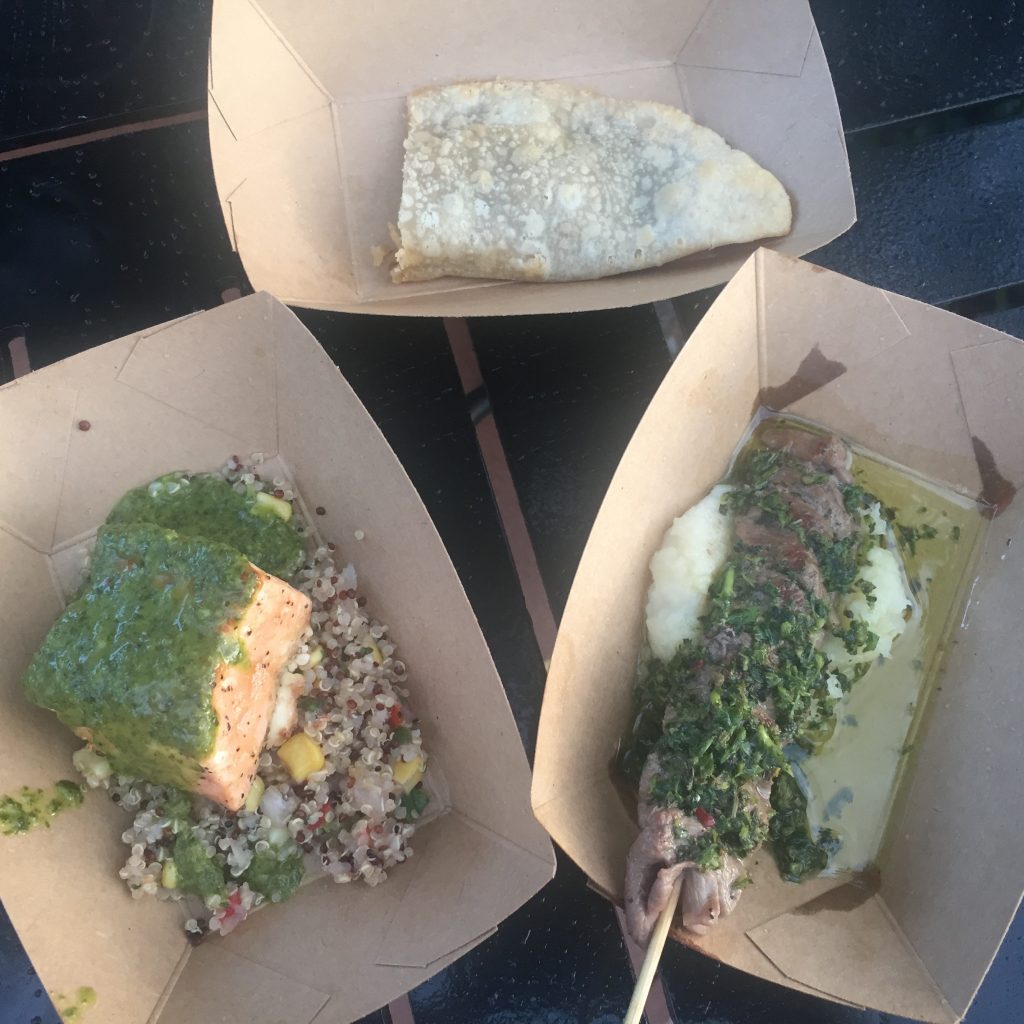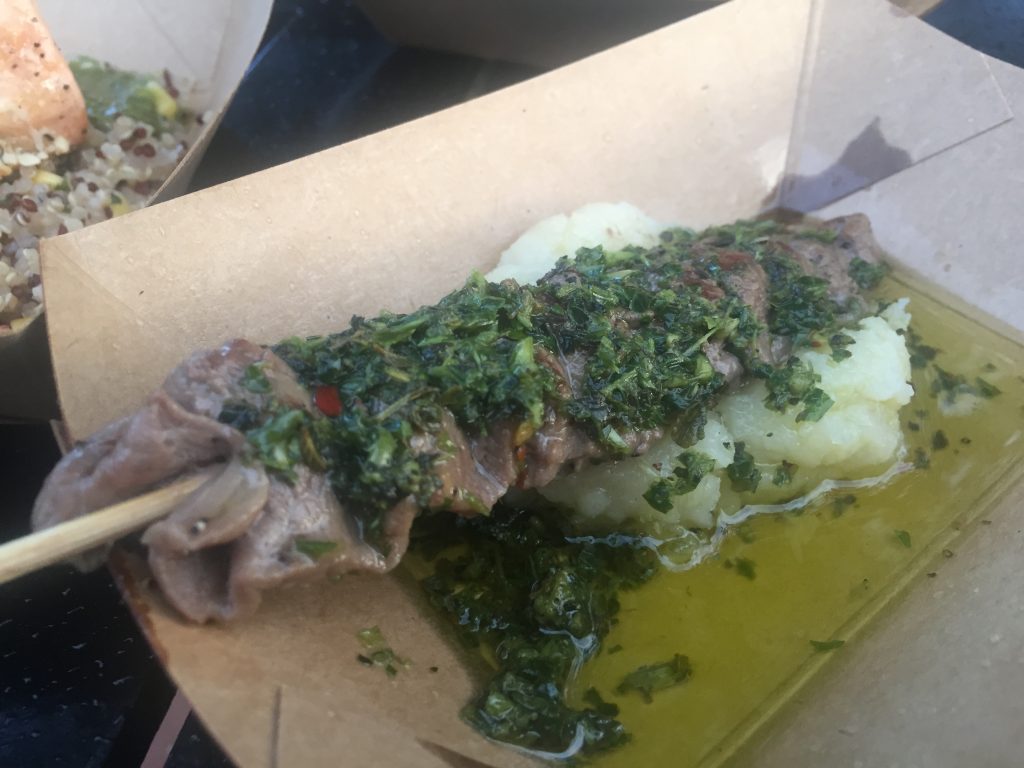 Arriba: Grilled Beef Skewer with Chimichurri Sauce and Boniato Purée (pincho de carne de res con salsa chimichurri y puré)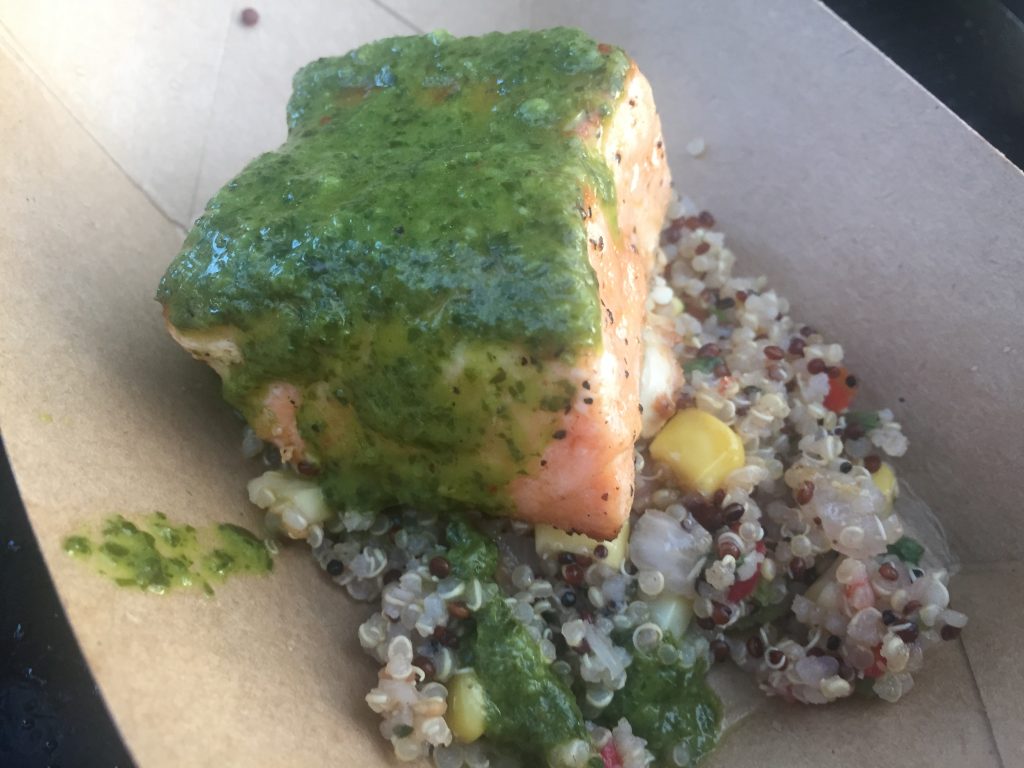 Arriba: Roasted Verlasso Salmon with Quinoa Salad and Arugula Chimichurri (salmón asado con ensalada de quinoa y chimichurri de rúcula)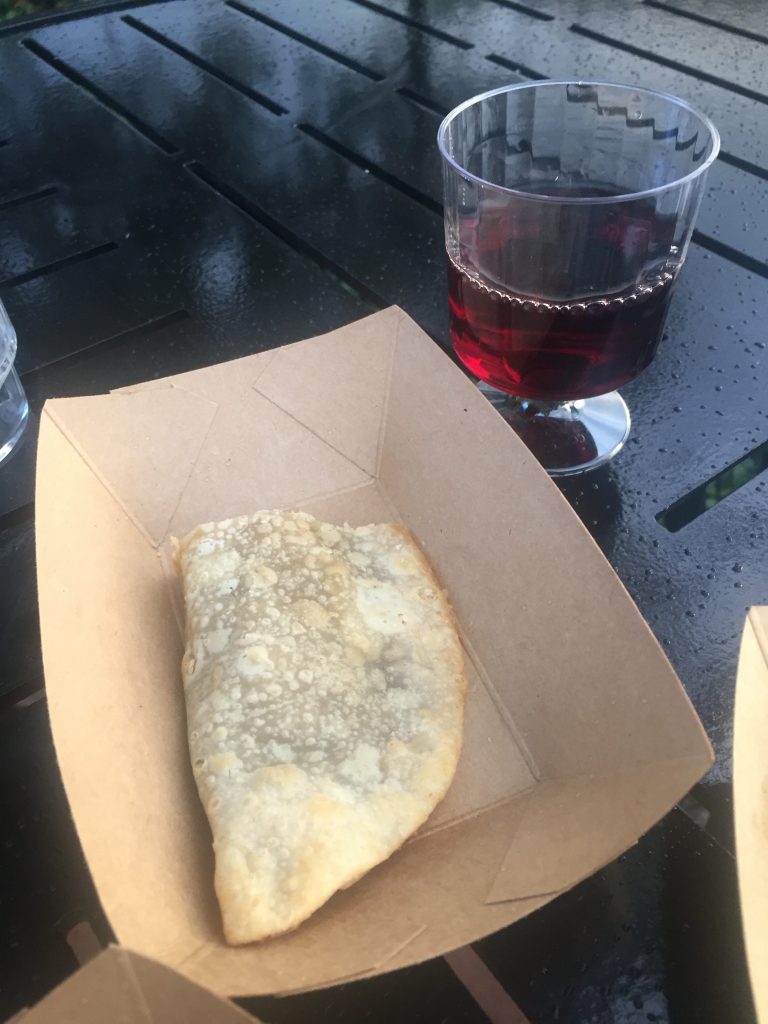 Arriba: Como no podía faltar, Empanadas de Carne y un Bodega Noemía A Lisa Malbec, oriundo de Río Negro.
Nos mudamos ahora al puesto de Grecia.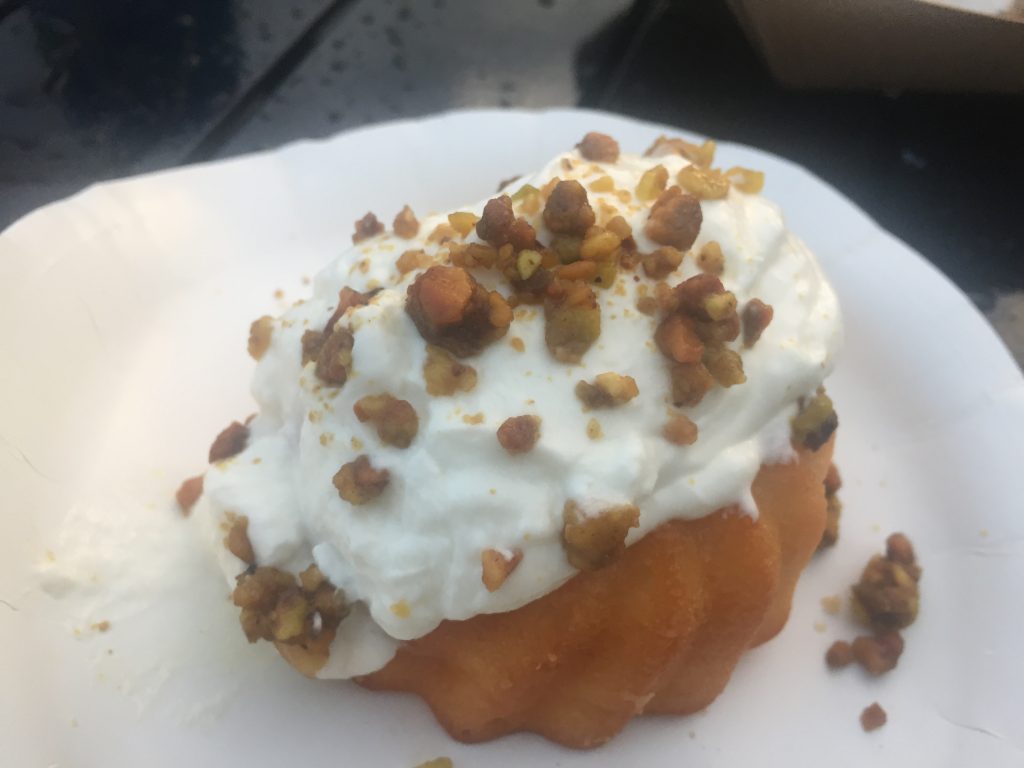 Arriba: Oikos Greek Yogurt Vanilla Cake Soaked in Ouzo with Yogurt Whipped Cream and Pistachos (torta de vainilla y yogur griego embebida en licor de anís Ouzo con pistachos)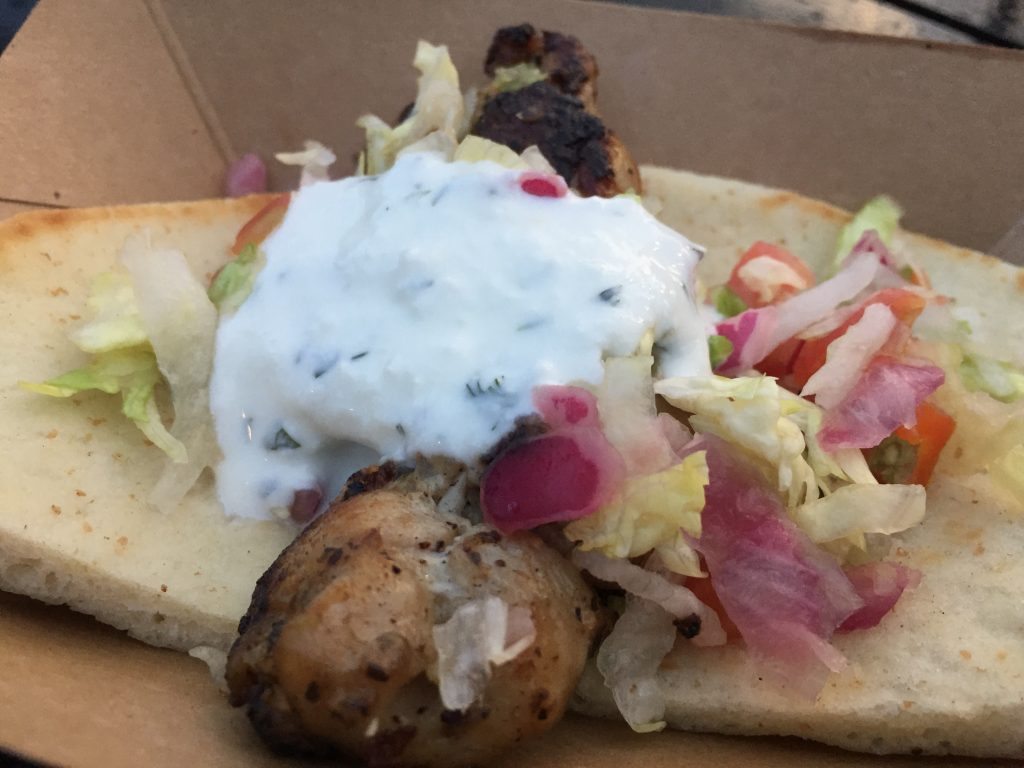 Arriba: Chicken Gyro with Tzatziki Sauce (wrap de pollo asado con salsa griega envuelto en pan de pita)
Luego, nos vamos al puesto de Canada.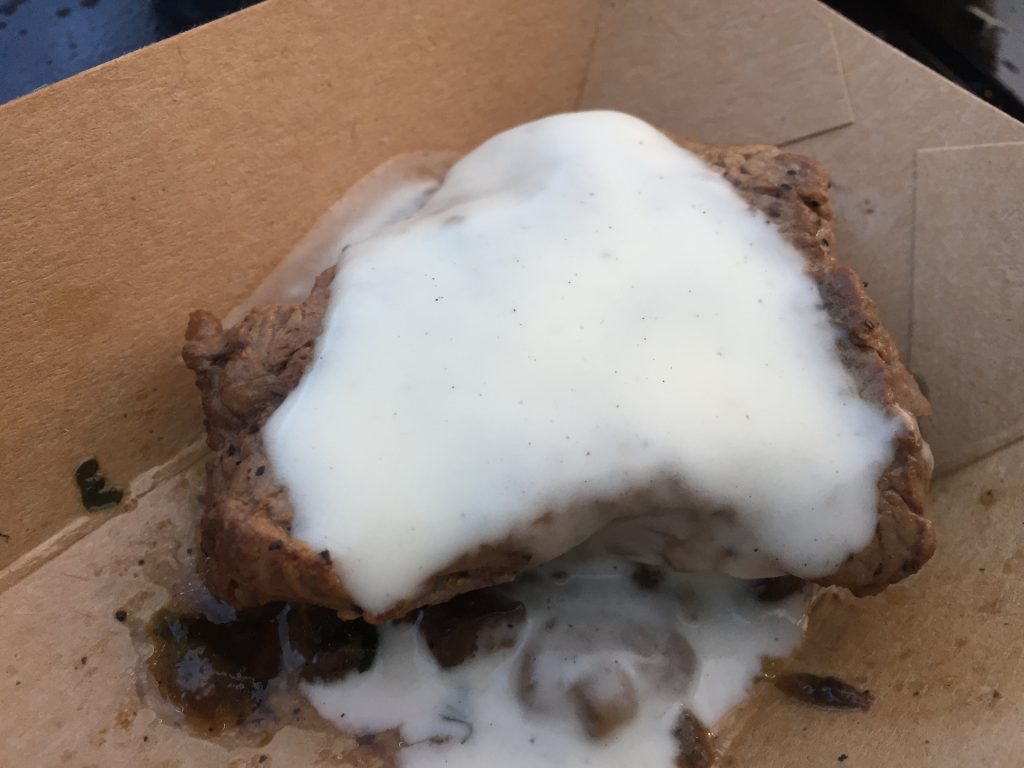 Arriba: el famoso Filet Mignon con salsa de manteca y trufas. No parece muy apetitoso, pero sin duda uno de los mejores platos para los amantes de la carne. ¡Una delicia!
Y del puesto de Escocia. ubicado entre los pavellones del Reino Unido y Canada, nos llevamos…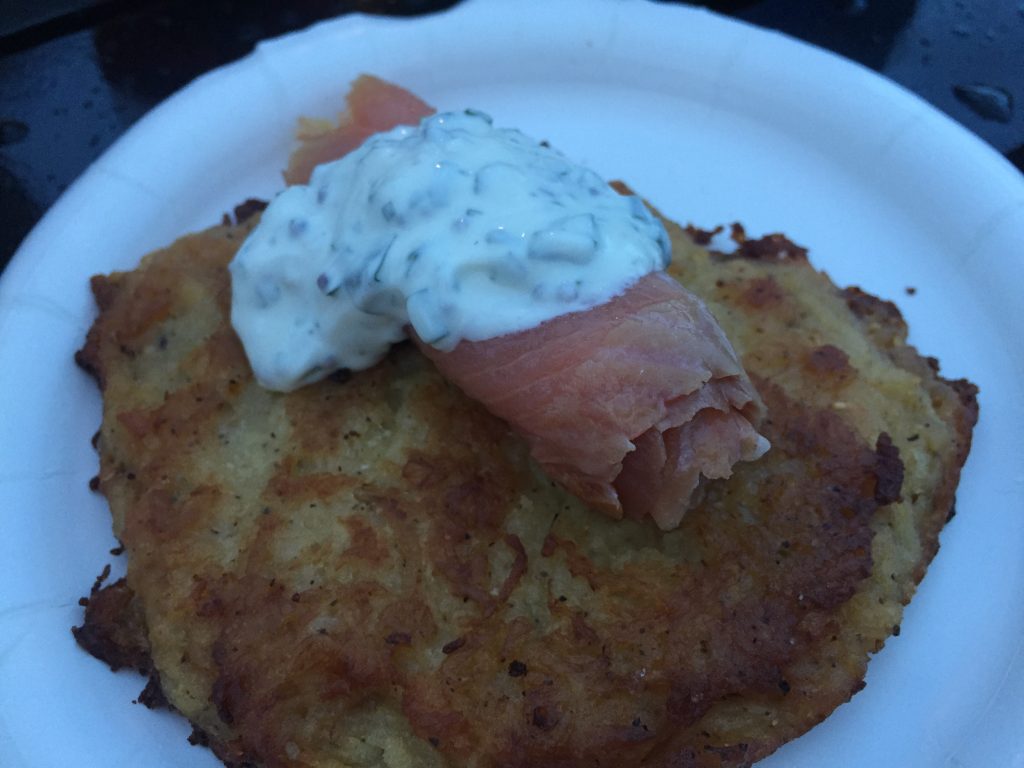 Arriba: Panqueque de papa hecho en el momento con salmón ahumado y crema a las hierbas.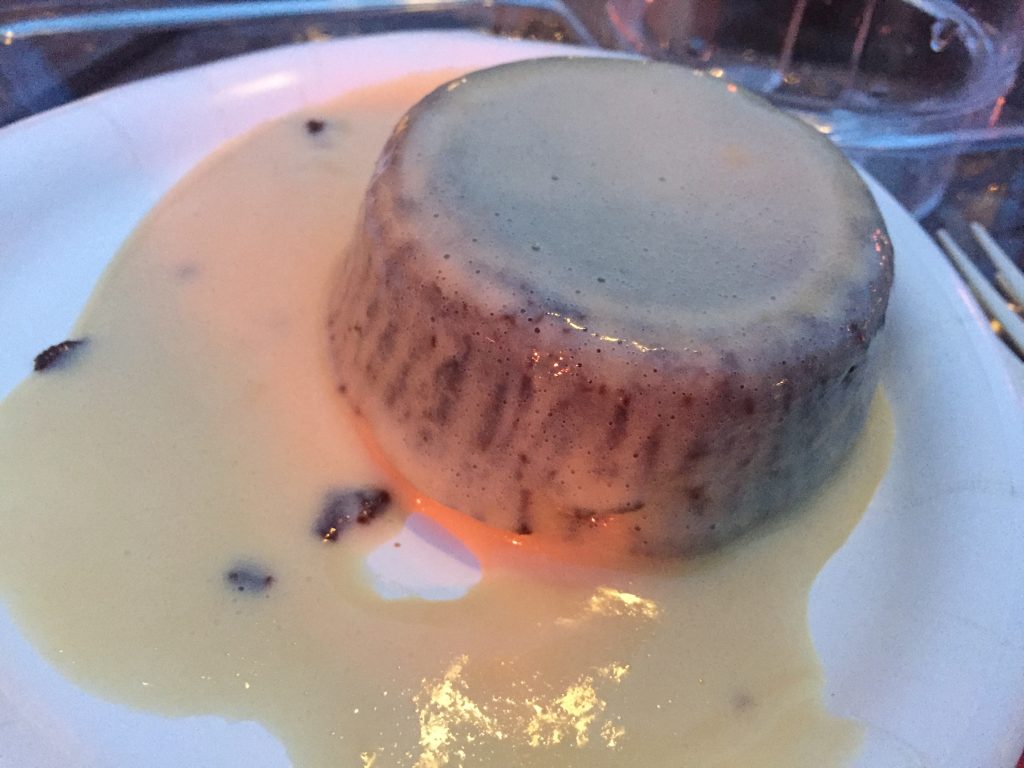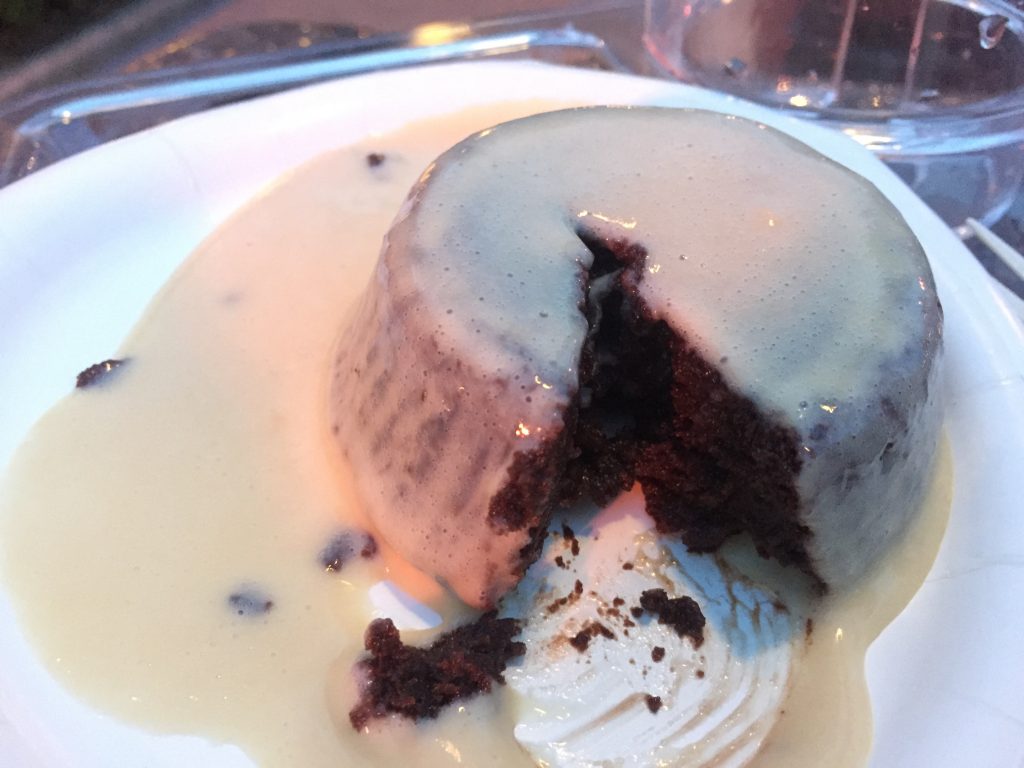 En el puesto de Irlanda, algunos fuimos directo para el postre. Arriba: Warm Chocolate Pudding with Irish Cream Liqueur Custard (budín de chocolate caliente con licor de crema pastelera)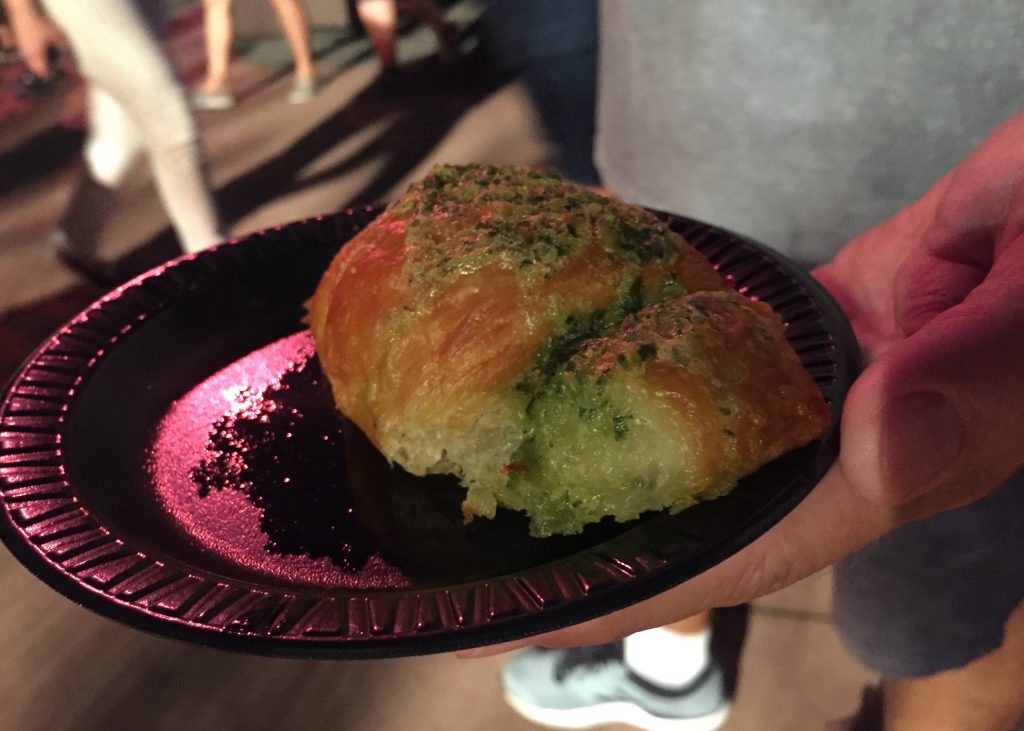 Los que saben, van al puesto de Francia. Arriba: Croissant aux Escargots (medialuna rellena con caracoles, ajo y perejil).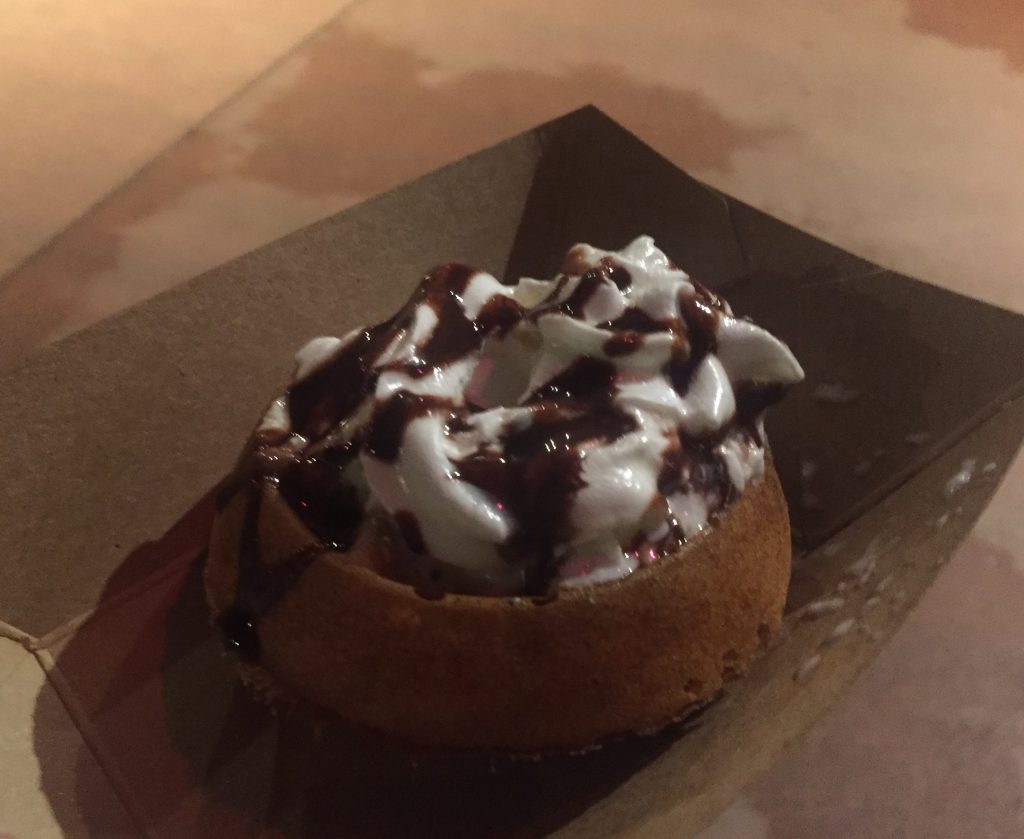 Y finalmente, un segundo postre en Bélgica. Arriba: Belgian Waffle with Warm Chocolate Ganache and Whipped Cream (waffle con crema batida y salsa de chocolate tibia).
¿Les gustó? ¿Qué comerían ustedes?
Related posts: